Gift Certificates Available!
Know someone who has always wanted to learn how to make jewelry? Interested in taking a class yourself? Can't decide which one? Grab a gift certificate! They never expire and you can use them towards any class or workshop. Actual Gift Certificate will be mailed to the recipient in time for the  Holidays!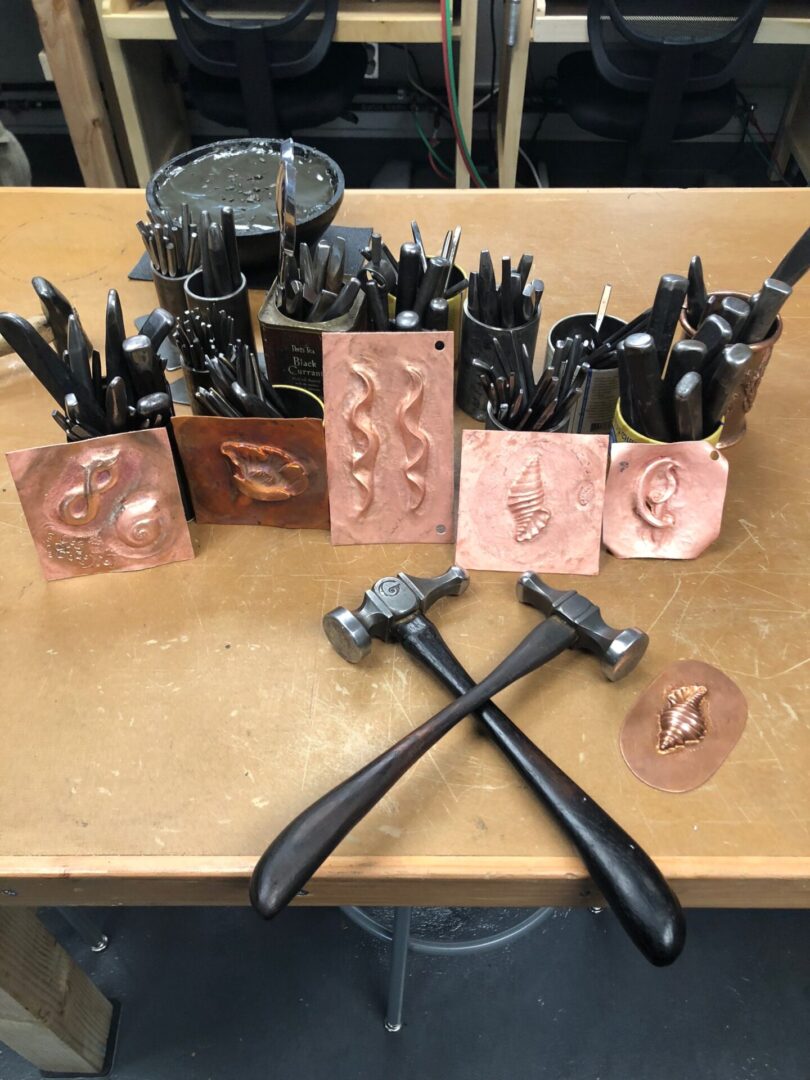 Come and join us for Intro to Chasing: Art of the Chisel with Douglas Pryor
   Saturday + Sunday, January 29 + 30, 2022
Register to save a seat!        $350 per session
Goldsmiths Apprentice Program 
Spring 2022     March 15th-June 2nd
Fall 2022    August 30-November 18
During this comprehensive program, equip yourself with the skills needed to enhance your techniques or if you are a beginner, start your journey in the jewelry trade.
This program is designed to train the student as an apprentice, as it was throughout history when apprentices were taught the age-old practice of repetition to develop and master a skill while working under a master craftsperson.
Scholarships and payment plans available.
For more information and to apply, contact info@metalartsacademy.com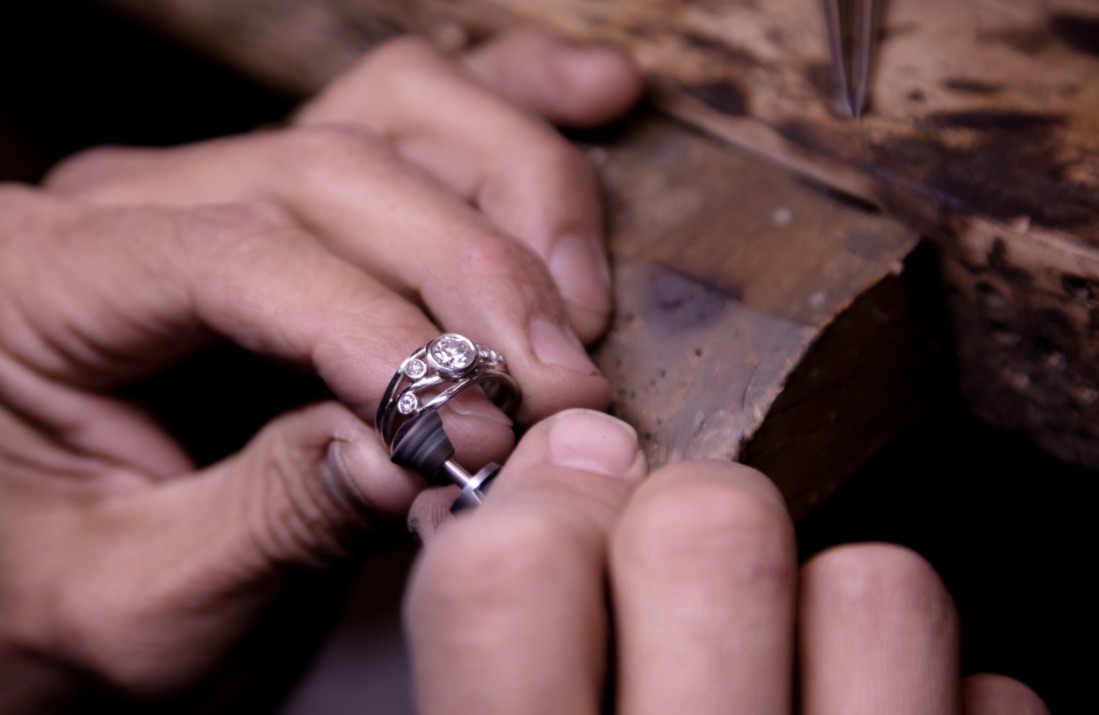 Larry Van Craeynest Goldsmiths Apprentice and the "Master Your Craft" Scholarships Announced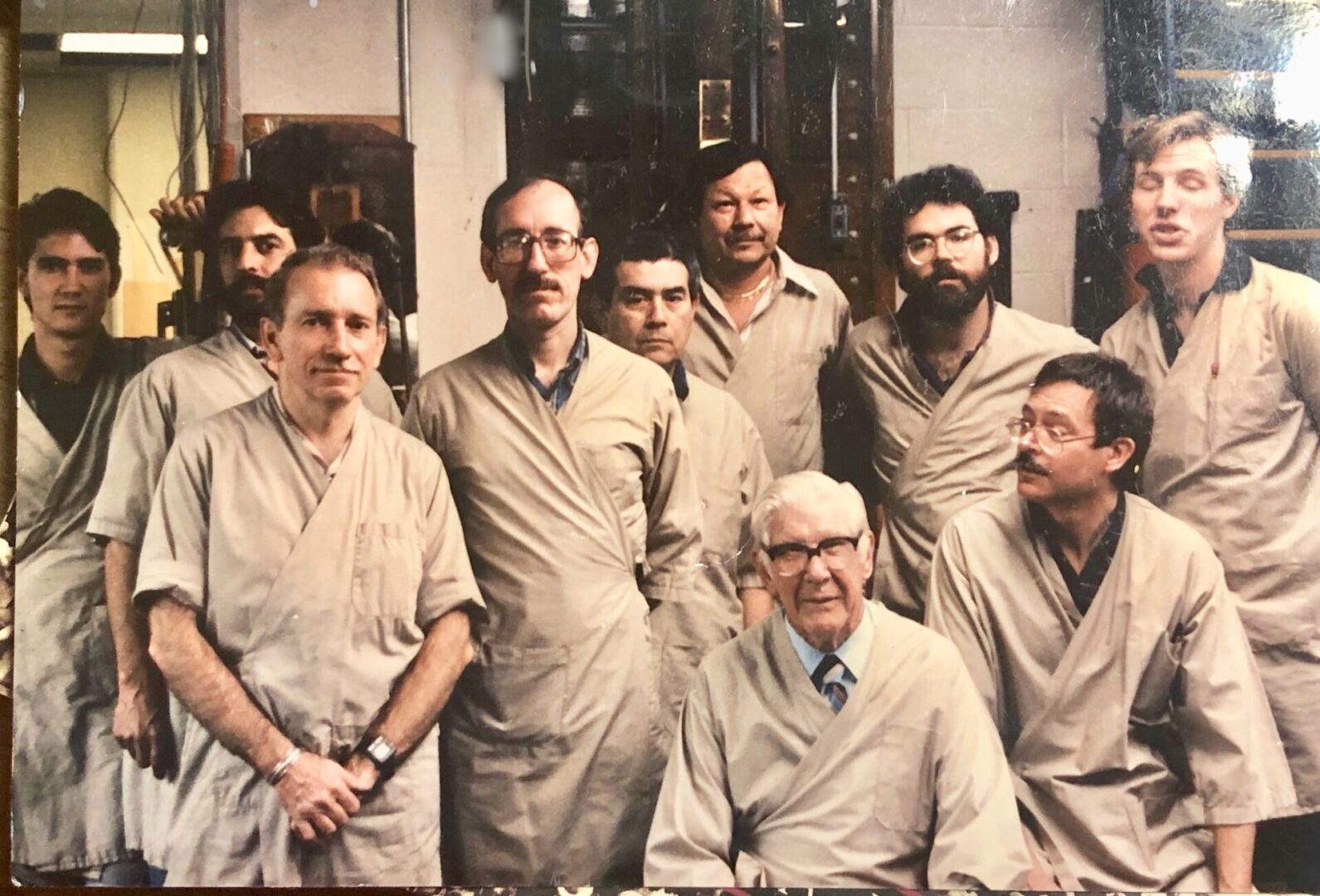 The above photo was taken in 1982 or 83 at Van Craeynest, Inc. in San Francisco. This is where I apprenticed for 6 years under Larry Van Craeynest. Larry passed away on January 15th. He was my teacher, my mentor and my friend. When I began my apprenticeship at Van Craeynest, Inc., I was 18 years old. I studied under Larry and so many other talented craftsmen at that factory. My days started an hour before everyone arrived when I would prep the shop for the day, it was my job to warm up the die ball for the die cutter, and my days ended an hour after everyone left. I would mop and sweep and make sure the shop was just so for everyone for the next day. I would spend the first few weeks of my apprenticeship just watching. As per Larrys instruction, I would sit next to each craftsman and study….then I would practice what I had witnessed. When I had become proficient, Larry would have me move on to the next skill, all the while practicing. Repeating the skills until they were in my body and my brain. This went on for years and years.  Larry and all of the talented craftsmen that I learned under shaped who I am as an artist. It is an immense loss to the craft of handmade jewelry to lose Larry who was such a dedicated teacher and skilled craftsman, not only in jewelry fabrication but in woodworking and tool and die making.
The craft of handmade jewelry is such a gift. I am thankful for the training that I received as an apprentice. In the photo above, I am on the far left, Larry is the one looking to the side, and each one of us are there because of him. We were all there to do our part in the process of jewelry fabrication. It was a golden age. 

We have created two scholarships in Larrys name. One is through Bold.org to honor the craft of handmade jewelry, woodworking and the metal arts. This scholarship is available for anyone looking to further their skills in these crafts anywhere in the world. For more information, to apply or to donate to this scholarship, please see our Classes page. 
Here at MAA, we offer a scholarship to study here as an apprentice, just as I did with Larry. The Goldsmiths Apprentice Program is our way of keeping the traditions and skills alive and in the hands of jewelers. To apply for the Goldsmiths Apprentice Program, or to donate to the scholarship,  please see our Classes page.
I will miss Larry dearly but in his honor, I will continue to reach to the past and teach for the future.
Sincerely,
Michael R Kosinski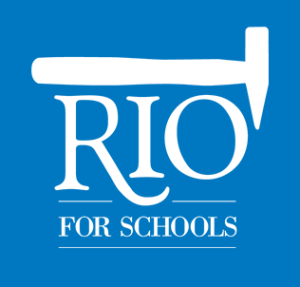 How long does it take to master your craft? 60,000 Hours. Below, find a fascinating documentary on the Japanese Takumi, the master craftsmen and women who have devoted 60,000 hours + to their craft.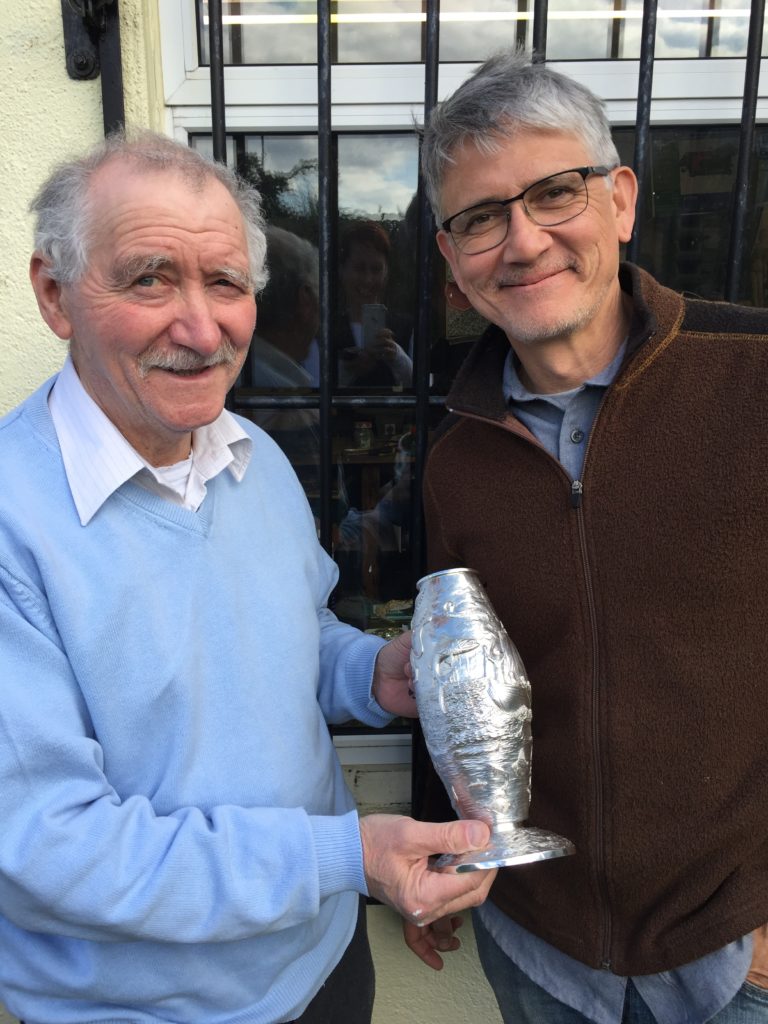 How do you add value to your everyday life? Do you create? Do you harvest? Do you render? Do you build? Share your handmade story, let us all create a dialogue for a handmade future.
Student Gallery
Photos of students working and photos of their work created during workshops and classes.














INSTRUCTORS GALLERY OF WORK