MAA was born out of a desire to train and educate in the art of fine jewelry fabrication, design and the metal arts. Our goal is to provide students with the skills needed to begin a career as a bench jeweler while bringing forth the creative ideas needed to start a jewelry business in design and manufacturing. In addition to our jewelry program which includes fabrication, design, stone setting, wax carving, casting, carving, chasing and piercing, we also offer classes in the metal arts including coppersmithing, sculpting, raising, chasing and repoussé. At MAA, we take pride in the knowledge that our instructors bring to each student. Attention to detail and the finished product is as important to each piece as the design and the materials. Students  learn the basics of jewelry making through repetition which facilitates perfecting skills and strengthening technique.  The jewelry curriculum includes beginner, intermediate, and advanced levels. As we are still developing our extended program, in the future we will offer jewelry rendering, jewelry appraising, tool making, and blacksmithing. We are proud to offer students the opportunity to learn a skilled trade in the time honored craft of handmade jewelry. We are eager to teach the next generation of craftsmen and women who honor their field with skill and knowledge.
– Michael and Rebecca Kosinski
How do you add value to your everyday life? Do you create? Do you harvest? Do you render? Do you build? Share your handmade story, let us all create a dialogue for a handmade future.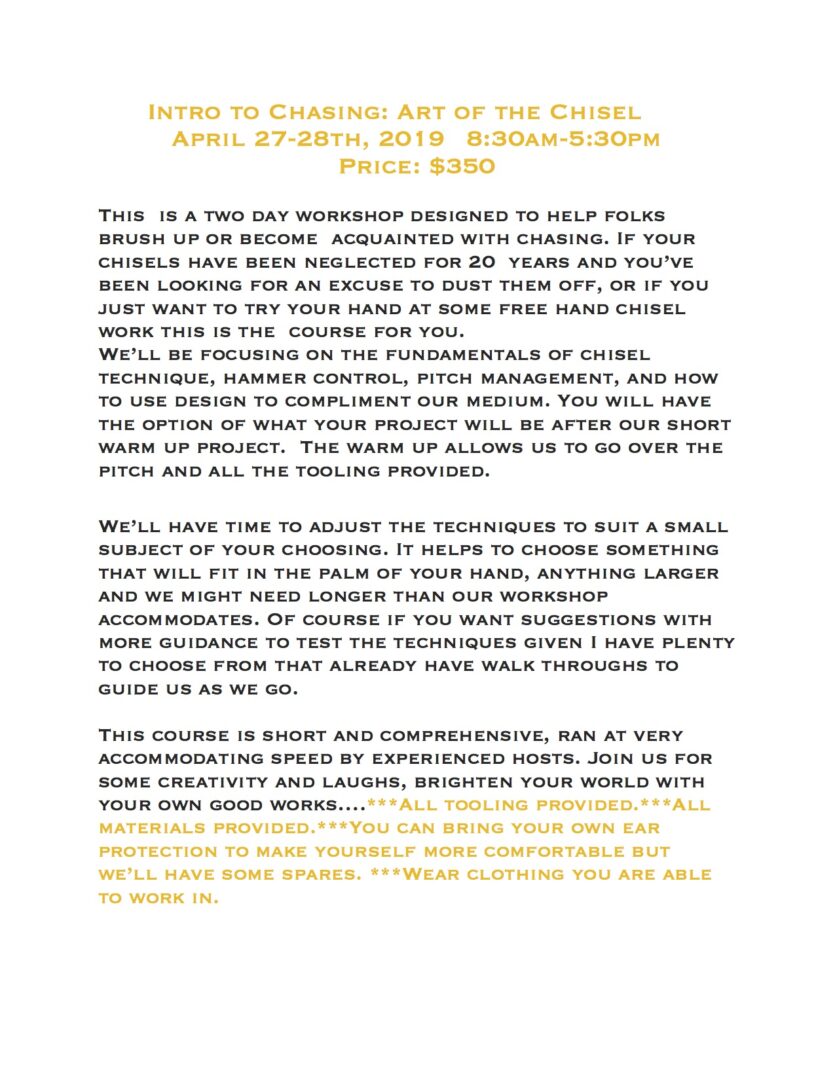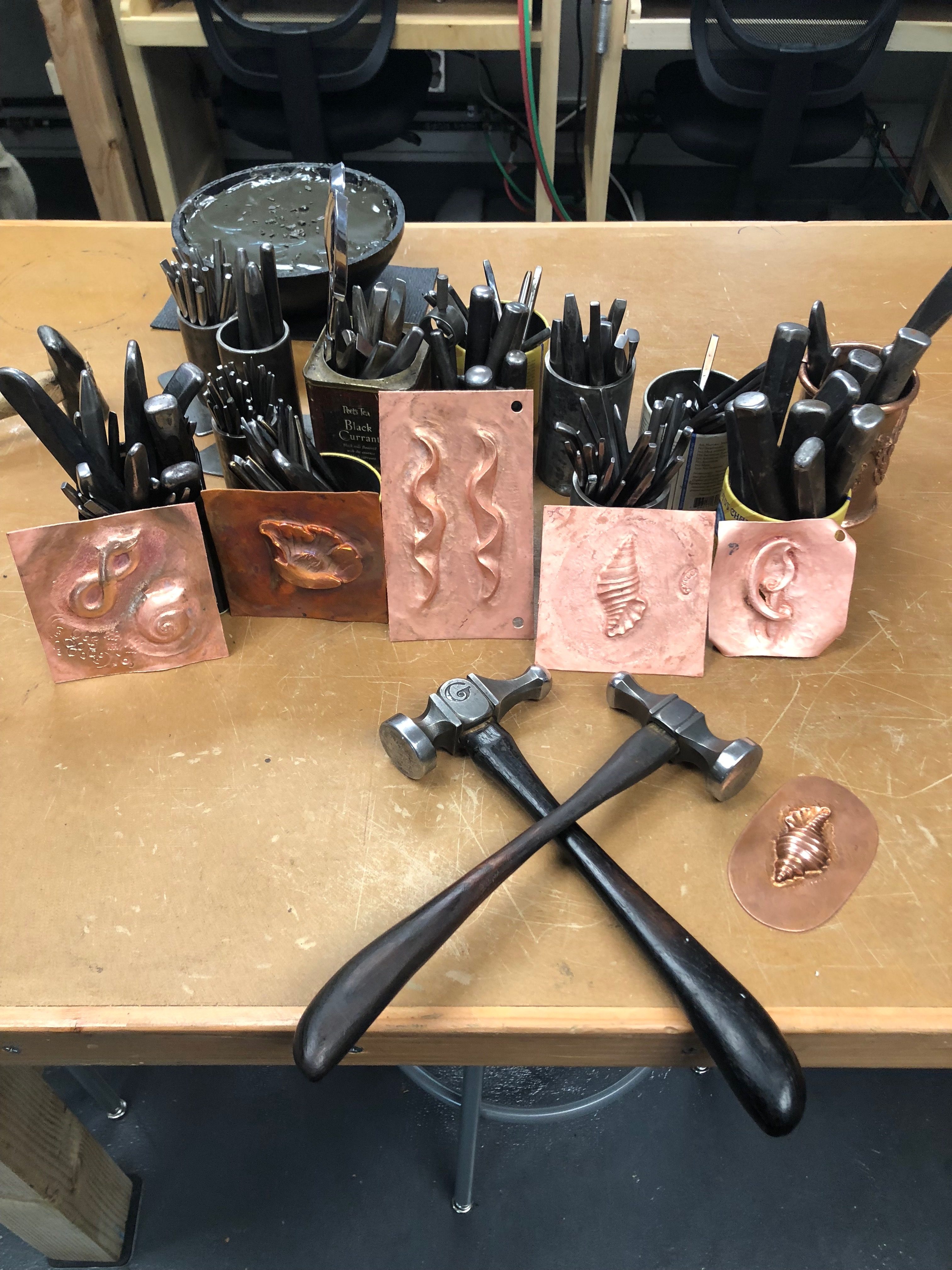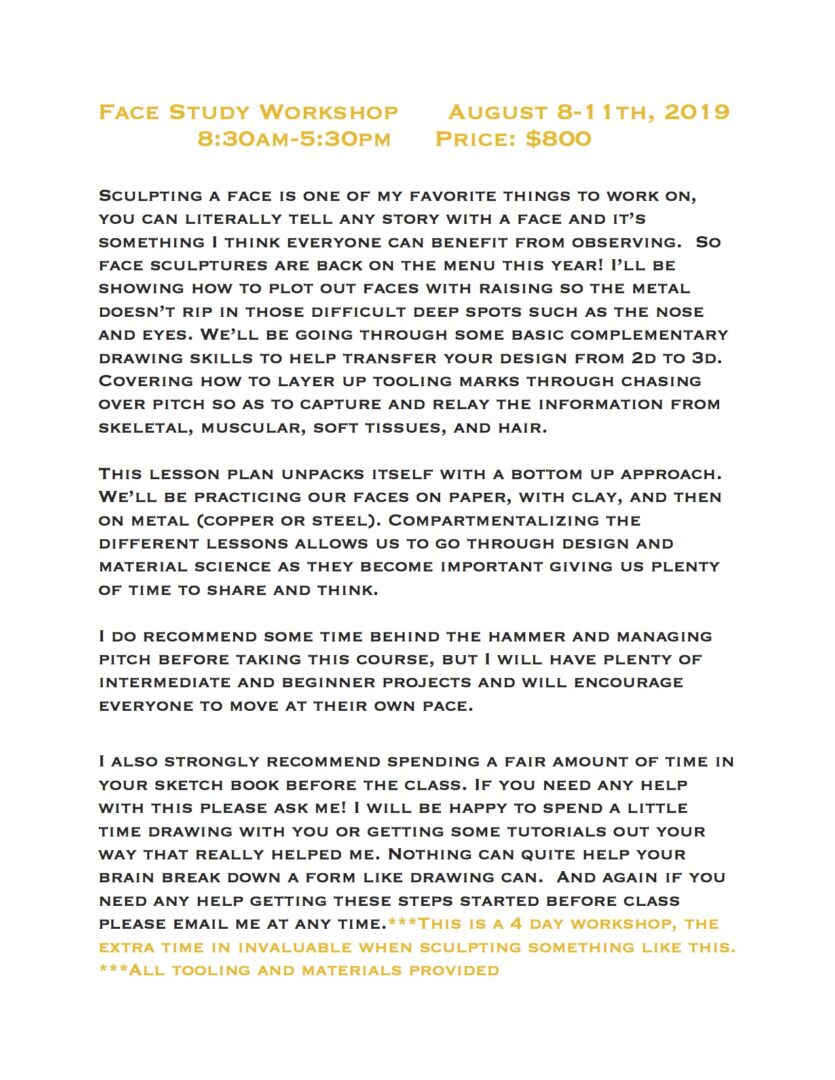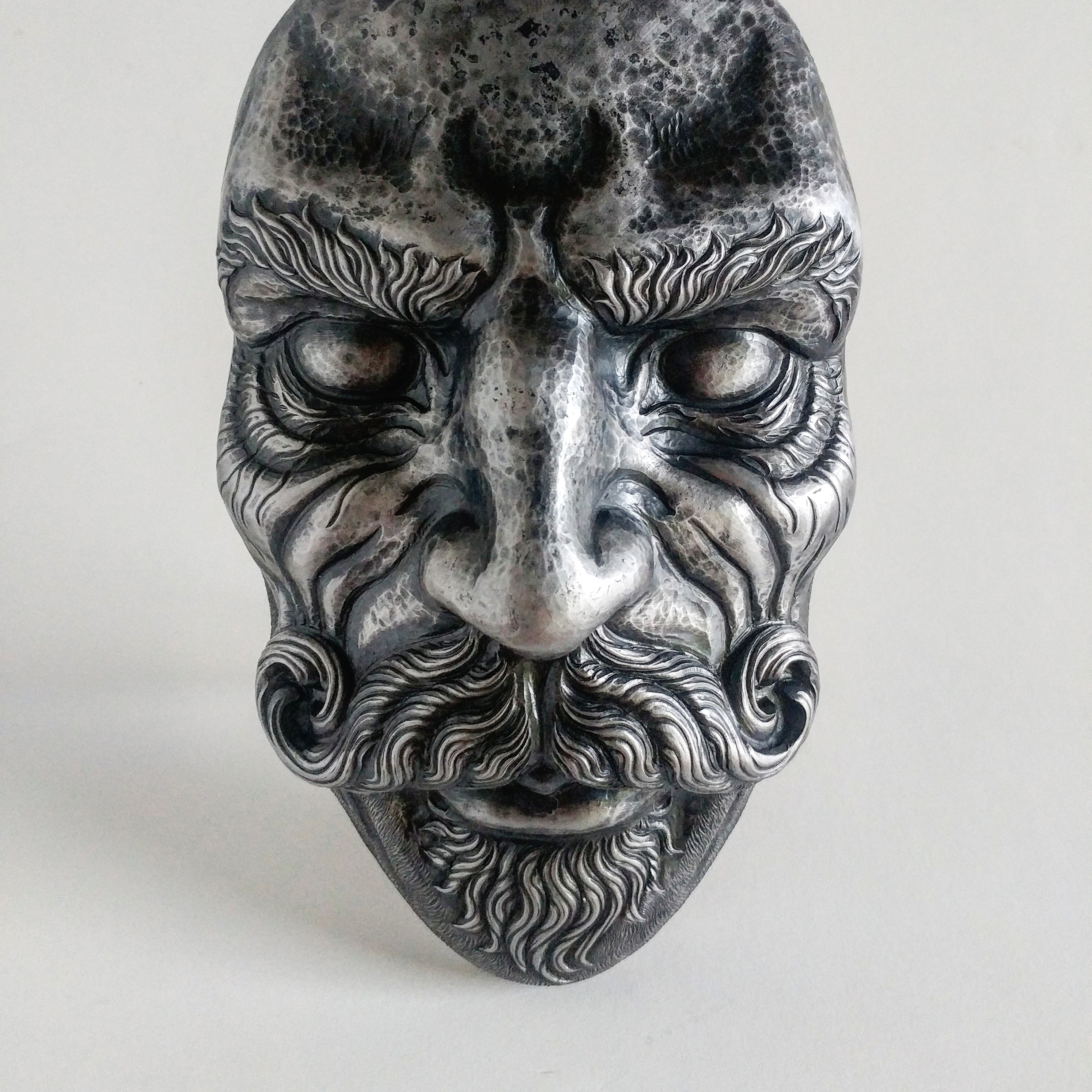 Student Gallery
Examples of work created by students during workshops and classes.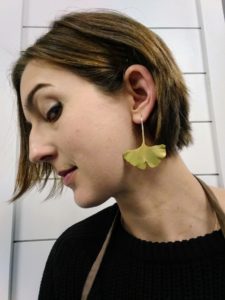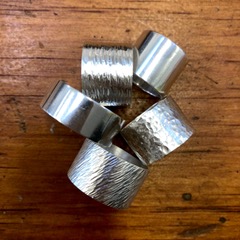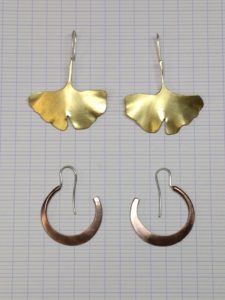 Instructors Gallery of Work